Guild Member recognition for a job well done!
2018 Annual VPOG Awards
Congratulations to the winners of the 2017 VPOG Awards!      Officer of the Year - CPL James Burgara      Supervisor of the Year - SGT Jay Alie       Guild Member of the Year - SGT Jack Anderson Description of awards: Officer of the Year Award for the Officer or Corporal who exhibits overall exemplary law enforcement performance.

Officer Jordan Rasmussen receives Good Samaritan Award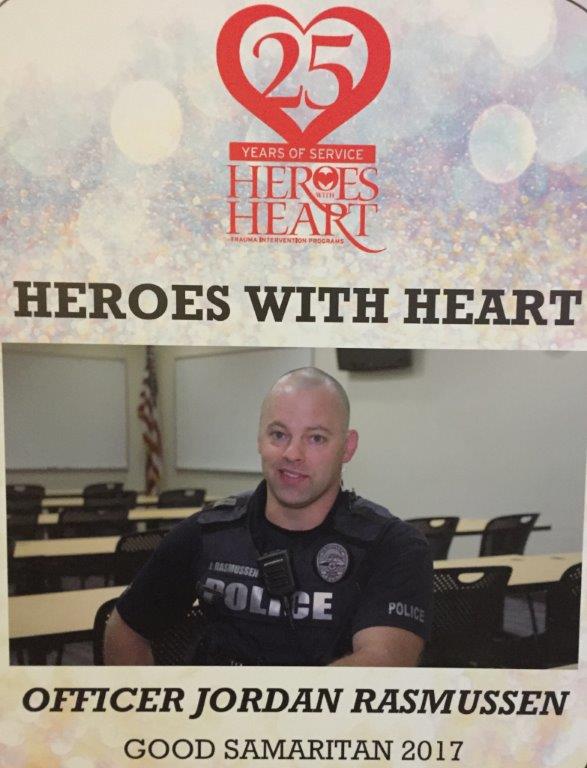 Greetings to all, This past Saturday night, I had the pleasure to attend the TIP Heroes with Heart awards ceremony.  During the event, Officer Jordan Rasmussen received the Good Samaritan Award for his compassion and thoughtfulness toward a grieving parent whose 13 year old daughter had committed suicide.

Share Community Partner Award

Good morning all, Last night, my wife and I had the pleasure to attend Soup's On at the Red Lion Hotel on the River – Jantzen Beach. The event was in support of Share, and the recognition of two people doing great work in the community and with Share.

Page Last Updated: Jan 11, 2022 (23:46:00)